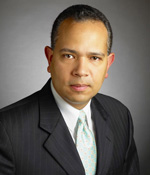 I am a specialist in Infectious Diseases and HIV Medicine with an interest in HIV pathogenesis, clinical outcomes, and
mechanisms of disease progression. I have extensive experience in HIV clinical trial design, conduct and analysis and have
served as a member of the leadership of the AIDS Clinical Trials Group. I am currently a member of the Inflammation and
End-Organ Disease Transformative Science Group of the ACTG. I received training in Clinical Epidemiology and
Biostatistics at Javeriana University in Colombia, and have generated innovative analytical and design approaches to a
multitude of basic and translational studies in HIV biology. I am the leader of the Case/UHC Clinical Research Site and
principal investigator of the Case/UHCMC AIDS Clinical Trials Unit, and in that capacity, lead the clinical trials research
team at the Special Immunology Unit, the HIV-only HIV clinic affiliated with Case Western Reserve University. I am also
the Director of the Patient Care and Research Database and the CFAR specimen repository. My interest in human
immunopathogenesis, background in HIV research, training in Clinical Epidemiology and Biostatistics, extensive experience
in clinical trial design and management, and leadership of the clinical research enterprise within the HIV group at Case helps the laboratory.